VIEW REFUND POLICY
Download


BOGO 50% Off


We are hosting a BOGO 50% off event October 15th - 31st, 2018. Passes may be purchased; Monday to Friday from 8:00 a.m. to 5:00 p.m. at the chalet or over the phone at 780-624-4881. 
Buy one season pass at regular rate and get the second one 50% off. This sale will not be based on bringing in new members, but will require two memberships to be purchased at the same time. 


Here are some of the details for the BOGO 50% Off:

1) If you are purchasing a Youth pass but can't find another Youth, but you found a Child – the BOGO 50% Off still works; the total cost of the pass sale will be one full rate pass with the second one half price. You pay the full price of the membership that is the greater value and 50% off the pass of lesser value.

2) At the time of purchase we will need to have your name, the type of pass you are purchasing, whom you are partnering up with, as well as both parties' phone numbers. Liability waivers will not be completed until a later date – you will complete these electronically from the comfort of your own home prior to visiting Misery Mountain!

Payment Installation Plan


We know fall is a busy time of year with extracurricular activities. Our Payment Plan offers you the ability to make three payments and you will be able to register for this sale between November 1-15, 2018. The best part? Installation payments are offered on both season lift passes and season rental passes!

The cost of any Season Lift Pass &/or Season Rental Pass (including GST) will be divided into three equal payments. All installments via post-dated cheques are required at signing. Payments will be processed on November 15, 2018, December 15, 2018, and January 15, 2019. Note that an NSF charge of $50. 00 will apply.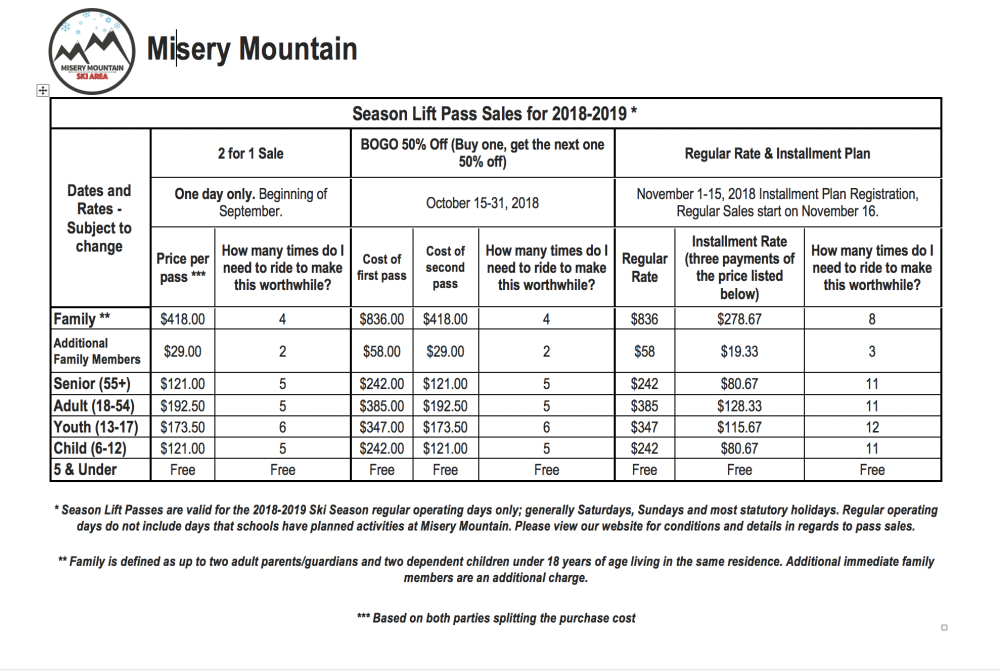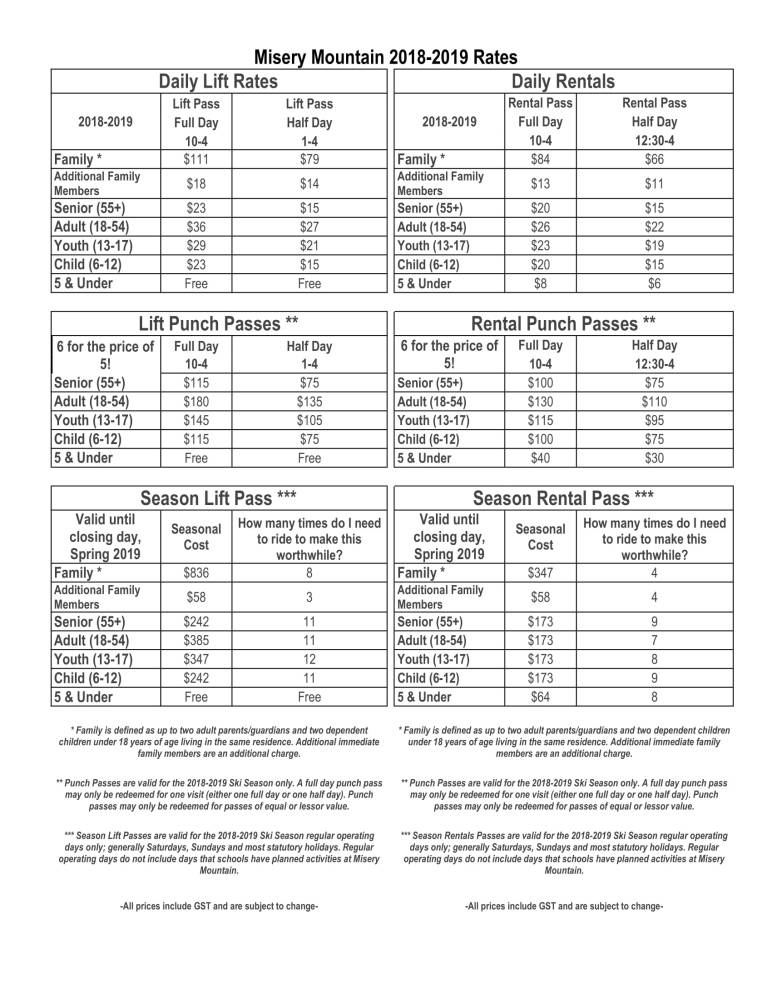 VIEW REFUND POLICY

Download